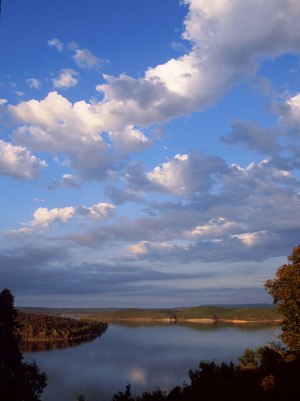 THIS LEGISLATION HAS BEEN SIGNED INTO LAW BY THE GOVERNOR OF OKLAHOMA


SENATE TO VOTE ON WATERRULE

Bill Allows Cities and Industries to Continue Pollution ofStreams and Lakes

House Bill 3824 now goes to the State Senate after unanimouscommittee approval with no questions asked. Previously, it passed theHouse 95-0.
The bill, by Rep. CarlNewton of Cherokee and Sen. Darcy Jech of Kingfisher, authorizes the OklahomaDepartment of Environmental Quality to grant a "variance" to waterquality rules protecting the Waters of Oklahoma including the Illinois Riverand Lake Tenkiller

"Designer"Bill for Cities

Presenting the bill to the Senate Energy Committee last week, itwas stated that the bill was requested by the Department of EnvironmentalQuality (ODEQ) to "assist" towns that can't meet water quality rules.

Those closeto HB 3824 say the bill is intended to help the City of Tahlequah which has aphosphorus limit of one-mg/l for its wastewater treatment facility. Tahlequah's permit has been in limbo for years, not being renewed by ODEQ.

Because Tahlequah'sphosphorus limit is greater than Oklahoma's scenic rivers phosphorus limit of.037 mg/l, the U.S. EPA may not approve a variance for the city. It mightbe considered as "back sliding" by EPA. However, variance is atool in the EPA tool box.

Each year, thousands ofkilograms of phosphorus flow into Lake Tenkiller from a watershed awash in thenutrient.* Sewage treatment plants, poultry farms, cattle ranches, andfailing septic systems contribute phosphorus that degrades water clarity andsafety.

A 2006 water qualitystudy of Lake Tenkiller requested by the ODEQ found that 35-percent ofphosphorus entering Tenkiller comes from point-sources such as wastewatertreatment facilities. Quoting from the report:

Point sourcereductions are the key to meeting the 0.037 mg/l total phosphoruscriterion. The model predicts that reductions in (chicken) litterapplication will have little effect upon the measured three month geometricmeans. This is not surprising since nonpoint sources generate loads whichare very transient in nature.**

Non-pointsources include storm runoff from farms, failed septic systems, and erosion ofstream banks.

WhatSTIR Anticipates will happen on HB 3824

In view of the momentum of this legislation, the lack of historicknowledge at the Capitol about Oklahoma scenic rivers, and the lack of regardfor protecting clean water, STIR believes this bill will be approved and signedby the Governor. How to incorporate HB 3824 into Oklahoma's water qualityrules will then have to be determined. Questions such as how long avariance to pollution may exist are important considerations.

STIR members, especiallythose on Lake Tenkiller, must pay very close attention to the variance issueand prepare to defend the Illinois River in the near future.

If youare concerned about HB 3824, calling, and emailing your Oklahoma State Senatorcould possibly help. You may tell Senators that Oklahoma must notmarginalize the quality of the Illinois River and Lake Tenkiller by approvingHB 3824 in its present form. HB 3824 certainly makes it more difficultfor STIR to meet its mission.


*73,518 kilograms 5-year rolling average. Annual reportdelivered to the Arkansas-Oklahoma Arkansas River Compact Commission. See: https://illinoisriver.org/images/uploads/20211016/compact-report-22-pages-oct-2021-91058.pdf

** Illinois River Upland and In-Stream Phosphorus Modeling FinalReport by Dr. Daniel E Storm, Mr. Michael J. White, and Dr. Michael d Smolen.


PLEASEREMEMBER TO RENEW YOUR STIR DUES FOR 2022 THANK YOU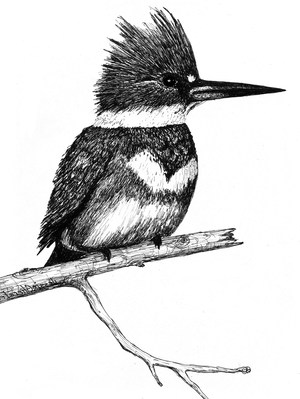 STIR...WE ARE WATCHINGTHE WATER FOR YOU
Click to view this email in a browser
If you no longer wish to receive these emails, please reply to this message with "Unsubscribe" in the subject line or simply click on the following link: Unsubscribe
Save the Illinois River, Inc.
24369 E 757 Rd
Tahlequah, Oklahoma 74464-1949
US
Read the VerticalResponse marketing policy.